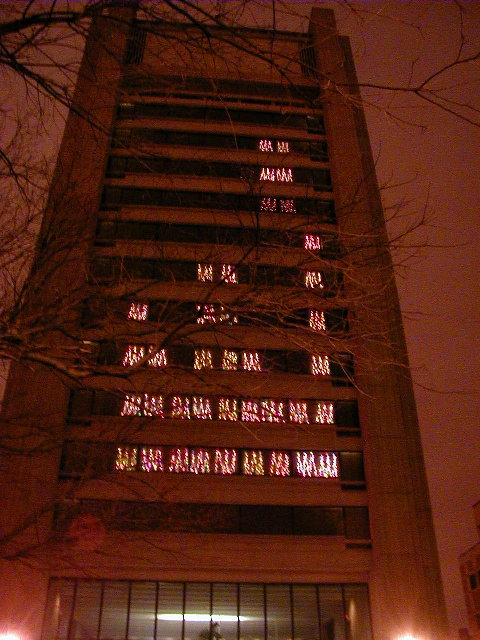 In my 3rd year at college we had an events week where, as a group, we created an interactive facade of our building to celebrate Valentine's day. Not long after, I received this e-mail from a friend who saw our display with the title "Beat that!!!"
It was a video of one of the largest fully functional Tetris game ever... I was really intrigued with the video that I wanted to find more... and after research I found their site...
Here it is.
Its an art installation created by Technology House at Brown University which ran for a week at April 2000 after over 5 months of work. Mind you we had only one week to create our interactive facade...
Here is ours.